Advisory
·
Stockholm - Globen, Västerås
·
Hybrid Remote
Principal Business Intelligence - WSP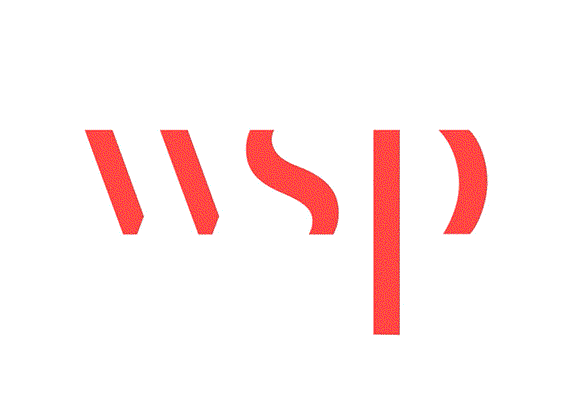 Analytics and Innovation is a team within the Advisory section of WSP with the aim of supporting our clients as they transform to create more sustainable futures with the help of technology. We believe that the future is digital and help our clients accelerate their digital transformation journeys with advisory services whether they are at the start of this journey or whether they are already some way into their journey.
Together with our clients, we look ahead to the challenges of the future and develop business models where data is the key in order to empower our customers to make more informed decisions and implement new work methods to enhance this. We are passionate about answering the big questions in today's society and together with our clients we find ways to influence the industry and the world through our relentless focus on operational excellence.
We would like to grow our team and are looking for people to work in the role of Principal business intelligence in the transport sector. You will be part of a business that is driven by being at the forefront of technology and our motto is "Question today, imagine tomorrow and create for the future".
About the role
In this role you will act as a business-oriented advisor, helping our customers in their digital journeys within internal and external assignments that contribute to developing and implementing our customers' strategy to deal with the challenges of the future. We work within the entire transport industry as well across all the Nordic countries, although our roots and projects are usually within the railway industry.
Tasks includes implementing or contributing to strategies, feasibility studies, project work, customer offers or development of existing business with a digital focus. With us, you will meet a mix of business-driven senior employees with broad networks and long experience as well as ambitious junior talents who are passionate about sustainability and are driven by new technology.
In your role with us, you will be responsible for developing both relationships with and solutions for our customers. The work involves a mix of technology, IT, sales and project management. This role includes managing internally teams to deliver solutions for our clients as well as developing processes and methods for project delivery. A big portion of this role includes business development and finding new clients and assignments.
You will also:
Contribute your expertise and involve other team members in developing business processes and methods
Contribute to the development of our services both locally in Sweden and globally
Contribute and drive technical innovation.
As an employee with us, you will be part of a tight local team with access to global competence. You will be part of a growing company whose culture is entrepreneurial and innovative. The team you become part of has great commitment to ensuring everyone have fun together.
Within our group, you get a workplace where knowledge, competence and development are prioritised. With us, your experiences, perspectives and values are valued, which means that you have a great opportunity to influence the team, WSP and the world. We believe that it is our differences that allow us to find tomorrow's best solutions.
Placement for the role is Stockholm or Västerås. Hybrid working and occasional travel to clients within the nordics is normal.
Qualifications
If you like working with data, doing data analysis and solving problems with IT and data, you may be the right person for the job! We see that in addition to this you have probably worked as a consultant, an advisor or with technical and digital solutions within the transport industry in roles such as solution architect, vehicle architect, business analyst or similar. It is advantageous if you also have some experience in various earlier roles and have experience in project management of complex IT projects. In addition, experience with cloud solutions, programming (for example python, R) and IoT implementation in the transport industry is meritorious. If you don't exactly fit all of the criteria still apply. We have a flexible outlook and focus on whether you can do the job rather than your qualifications.

For questions, contact:
Jan Paul Andersson Head of Department Digital Rail Systems,
jan-paul.andersson@wsp.com or
Janina Stalander WSP HR recruitment, janina.stalander@wsp.com.


Last day to apply for the position:
We would like to have your application no later than 30 June 2023.

We look forward to receiving your application!

In this recruitment we collaborate with our inhouse recruitment team.
WSP is one of the world's leading professional services consulting firms. We are dedicated to our local communities and propelled by international brainpower. We are technical experts and strategic advisors including engineers, technicians, scientists, architects, planners, surveyors and environmental specialists, as well as other design, program and construction management professionals. We design lasting solutions in the Transportation & Infrastructure, Property & Buildings, Environment, Power & Energy, Resources and Industry sectors, as well as offering strategic advisory services. With approximately 66,300 talented people globally, we engineer projects that will help societies grow for lifetimes to come. wsp.com
Follow us at WSP Sverige (LinkedIn), WSP Sverige (Facebook), or @lifeatwspsverige (Instagram) for a closer look into our company and how a day at work looks for our employees.
Affärsområde

Locations

Remote status

Hybrid Remote
Vi förväntar oss mycket, det bör även du göra!
Drivs av passionerade medarbetare

Det är viktigt för oss att våra kolleger kommer till jobbet varje dag med nyfikenhet, driv och med en känsla av att bidra till samhället. Vi är ett levande bevis på att en stimulerande och öppen arbetsmiljö där alla fyller en viktig plats, uppskattas och får det stöd de behöver är en katalysator för framstående prestationer.

En hållbar framtid genom design

Genom att utforska framtiden hittar vi inspiration till att leverera bra, effektiva och hållbara projekt. När vi har utforskat alla möjligheter utmanar vi oss själva för att skapa nya. Vi har ett ansvar att tänka nytt både i leveranserna till våra kunder och i hur vi driver vår egen verksamhet.

Inspirerade av mångfald, drivna av inkludering

Vi tror på öppenhet, nyfikenhet och allas lika värde oavsett bakgrund och förutsättningar. Vi välkomnar ett brett spektrum av perspektiv och färdigheter eftersom vi vet att olika idéer skapar extraordinära resultat.
Arbetsplats och kultur
WSP har vuxit snabbt - men vi har behållit det lilla företagets möjligheter till nytänkande och personligt engagemang.
En glädjande siffra är att 94 % av våra medarbetare rekommenderar andra att jobba här. Det är vi mycket stolta över, men vi slår oss inte till ro utan jobbar kontinuerligt med vår medarbetarutveckling och de karriärmöjligheter som finns.
För oss är det viktigt med engagemang, relationer och hög trivsel. Därför erbjuder vi också många interna nätverk, flera idrottslag och sociala aktiviteter efter jobbet– ett vinnande koncept för tighta team.
Vi gillar varandra!
About WSP Sverige
WSP är en av världens ledande rådgivare och konsultbolag inom samhällsutveckling. Med cirka 67 300 medarbetare i över 40 länder, varav omkring 4 000 i Sverige, samlar vi experter inom analys och teknik, för att framtidssäkra världen.
Tillsammans med våra kunder tar vi fram innovativa lösningar för en mänsklig, trygg och välfungerande morgondag. Vi planerar, projekterar, designar och projektleder olika uppdrag inom transport och infrastruktur, fastigheter och byggnader, hållbarhet och miljö, energi och industri samt urban utveckling. Så tar vi ansvar för framtiden.
Advisory
·
Stockholm - Globen, Västerås
·
Hybrid Remote
Principal Business Intelligence - WSP
Loading application form